Following our previous analysis
, You may check it
out HERE
to have a clear follow through, S held properly, buy/long entries were clear on weekly and daily chart and monthly chart. Price followed swiftly through with a break away gap. Will give more details on the entries and levels of SL later on.
Price is moving with great momentum we hoped for on the L swing on our previous chart. The price reaction off the R
resistance zone
will determine if the bulls will continue the lead to larger resistance zone marked Y or give another swing back down into the congestion.
 My target now as shown on the chart below is 1.55714 with trailing stop now at  1.48923 with over 600
pips
booked in profit already. My trailing stop is based on the daily supports/resistances.
So as price approaches the R zone, you may exit your buy/ long trades or take off part of the position as we wait for the reaction on the zone for the next trades.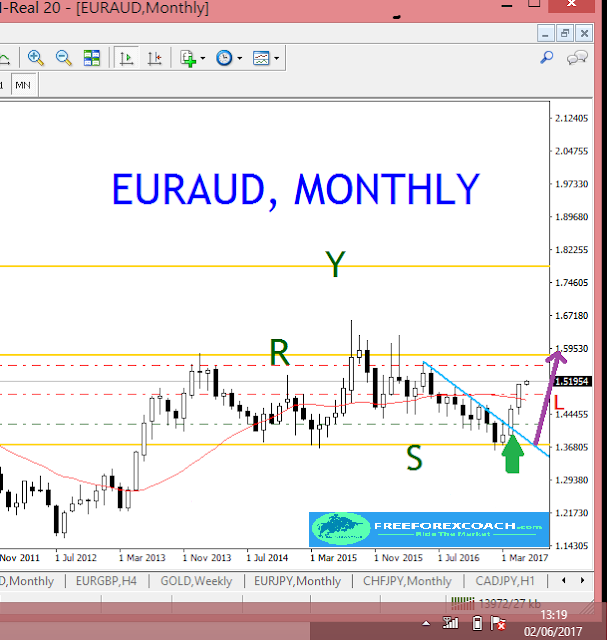 As promised, lets look at how the entries were performed,
DAILY
The nice clear
bullish candle
that closed above the blue trendline T was confirmation for entry. Using daily entry for a monthly trade setup, it is very important to be familiar with average swings of the price to avoid
false breakouts
.
Stop loss
set on S zone and trailed as price breaks through new resistances to lock in some profits in case price reverses before it hits the target. The target is the R zone as we
had discussed here.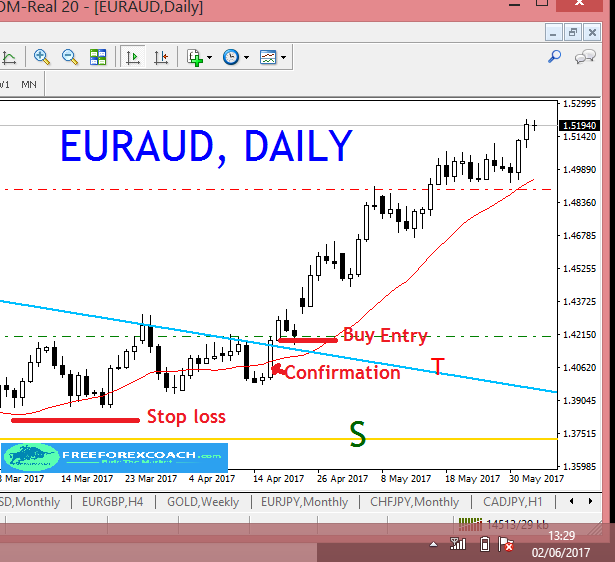 WEEKLY
The weekly chart is better confirmation than daily. Some pips would have been missed on entry since price opened with a gap but the entry was open of that weekly candle with gap as shown in the char below. Missing a few pips with gap open is safer than an early entry on a lower time frame that could turn out to be a false break out.  Stop Loss on the S zone and all else as described above.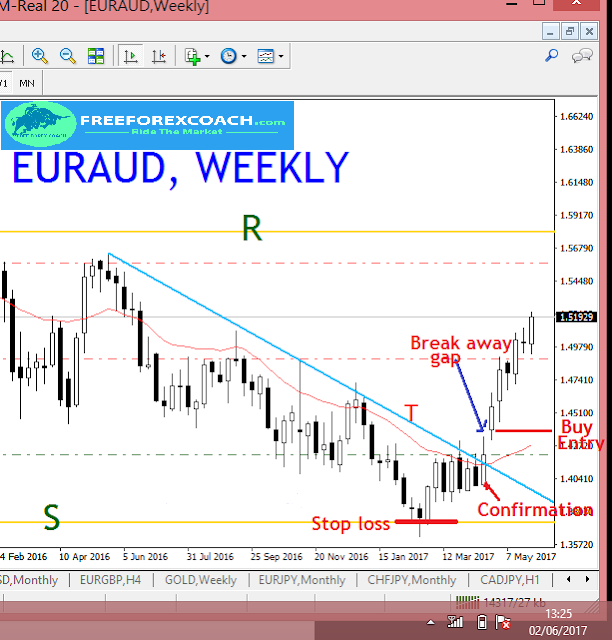 MONTHLY
This was the ultimate confirmation for entry. If you are not familiar with price exhaustions and average swings on the chart, always wait for confirmation from the timeframe with the setup to avoid common false break outs. The candle marked with a green arrow was confirmation and entry was on open  of the next candle. SL and targets same as described above.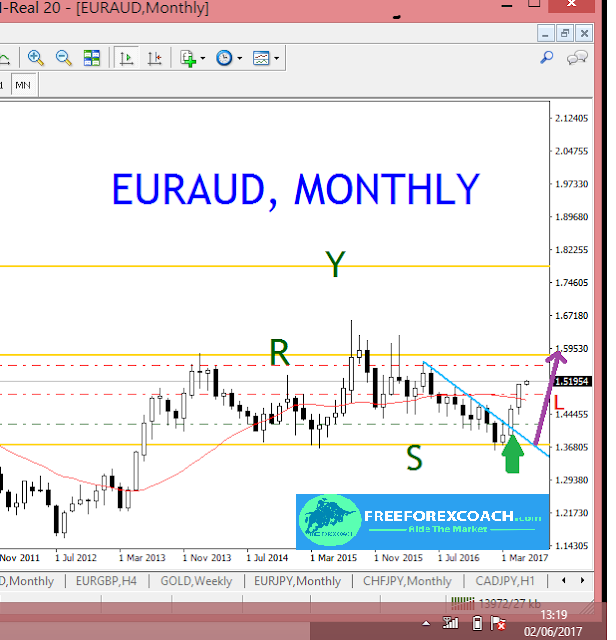 Comrades who want more deeper coverage on false break outs and trailing stops. You can comment BREAK OUT or TRAILING STOP depending on what you need most and will prepare to get you more.
Happy trading!!!